The Kickstart Scheme
We are proud to be a gateway for the Department of Work and Pensions on their £2bn Kickstart scheme, moving out of our traditional sectors and helping thousands of employers in various sectors including Education, Technology, Professional Services, Hospitality, Recruitment, F&B, Fashion, Franchising, Leisure, Sport, Recreation, Kids Activities among many others.

For those that don't know what the Kickstart scheme is, it's a massive investment by the UK Government in helping UK businesses and charities bounce back or grow in 2021 by allowing them to take on fully funded staff for 6 months.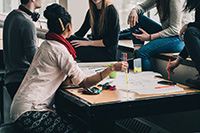 These employees are young people aged 18-24 who've been affected by the pandemic and economic uncertainty because over 33% of redundancies are in this age group and there's very little graduate recruitment happening with the 700,000+ students graduating University each year.

An employer can utilise these talented, bright, hard-working young people who are desperate to prove how capable they are via a 6 month work placement, where they are funded for up to 25 hours a week.

They can be utilised in any role that's appropriate for them but many are being used for Marketing, Sales, Operations, Customer Service, Account Management, Admin, Social Media, Finance, HR, Teaching or working on the 'shop floor' and learning the ropes of whatever that organisation does.

We are a 'full service' gateway, with a national contract to operate all over the UK (apart from NI where the scheme isn't being run) and can help any business in any sector. What that means is that we help the employers to make a success of the scheme from their side using our experience and best practice learned from similar schemes. We also do all the training that the DWP mandates that the employees need to go through as part of the funding, including extremely comprehensive employability support, along with lots of voluntary training and enrichment activities we do for the employees to up-skill and train them.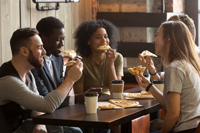 Run properly, using our guidance, the scheme is fantastic for both parties as it takes the risk and cost out of employing staff for employers and gives an amazing opportunity and experience to the young person. The key is the support and guidance we give as a gateway to make that much more likely to happen.

So, if you're a business that is interested and wants to help themselves bounce back or grow this year and in the process give an opportunity to a young, enthusiastic, hard-working young person, helping them make their first steps onto their career ladder please Contact Us or fill out this Form, so that we can understand your needs, help you and guide you on now to make the scheme a success for all parties involved.